USD/JPY: general review 12 June 2017, 09:41
USD/JPY: general review
12
June
2017, 09:41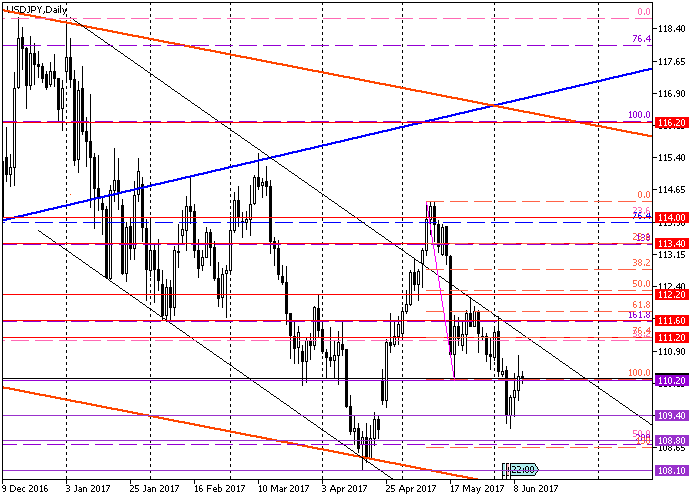 Scenario
Timeframe
Intraday
Recommendation
SELL
Entry Point
110.18
Take Profit
109.40, 108.80
Stop Loss
110.80
Key Levels
108.10, 108.80, 109.40, 110.20, 111.20, 111.60, 112.20
Alternative scenario
Recommendation
BUY STOP
Entry Point
110.30
Take Profit
111.20, 111.60
Stop Loss
109.50
Key Levels
108.10, 108.80, 109.40, 110.20, 111.20, 111.60, 112.20
Current trend
Last week was marked by a very poor news background for Japan. Important data came out only on Thursday, and it was Japan's GDP, quarterly and annual. Both indicators were worse than forecast. On the same day, data on Japan's trade balance came out, which turned out to be much better than the forecast. As a result, the pair USD/JPY finished the week almost the same place where it started. The body of the weekly candle was only 4 points. Such a flat on a weekly basis speaks of investors hesitating in anticipation of the new drivers, and that the price is in a zone of a strong level of compromise (110.00).
New drivers will appear on Wednesday, June 14, at 20:00 (GMT+2) – the decision of the US Federal Reserve on the interest rate will be published. On Friday, June 16, traders should pay attention to the decision of the Bank of Japan on the interest rate.
Today, we are waiting for data from the US at 19:00 (GMT+2) – auction on 10-year Treasury notes, the yield on which has been growing recently, which is a positive factor for the dollar, especially on the eve of the Fed meeting on Wednesday. At 20:00 (GMT+2) a report on the execution of the US federal budget will be published, the forecast assumes an increase in the budget deficit, and this is a negative factor.
Support and resistance
Support levels: 110.20, 109.40, 108.80, 108.10.
Resistance levels: 111.20, 111.60, 112.20.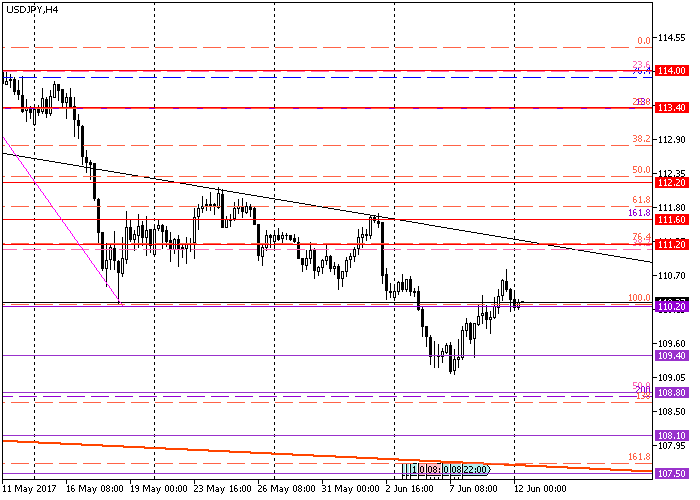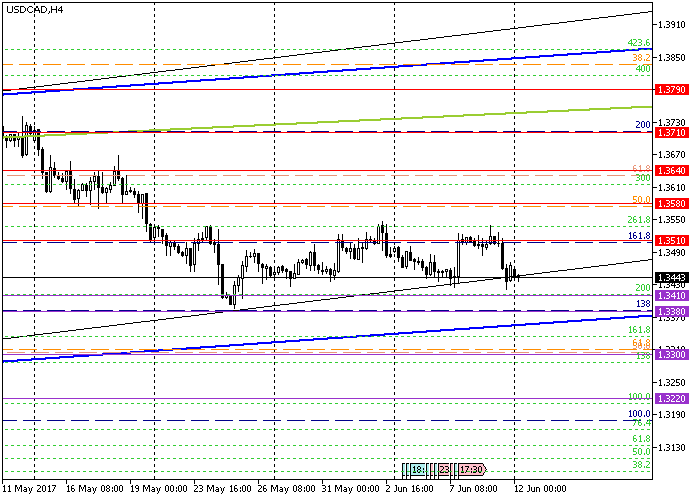 Trading tips
Short positions can be opened at market prices, targets – 109.40, 108.80, stop loss – 110.80.
Long positions from the level of 110.30 will become an alternative option. The targets are 111.20, 111.60, the stop loss is 109.50.