USCrude: fundamental analysis
USCrude: fundamental analysis
12
June
2017, 08:32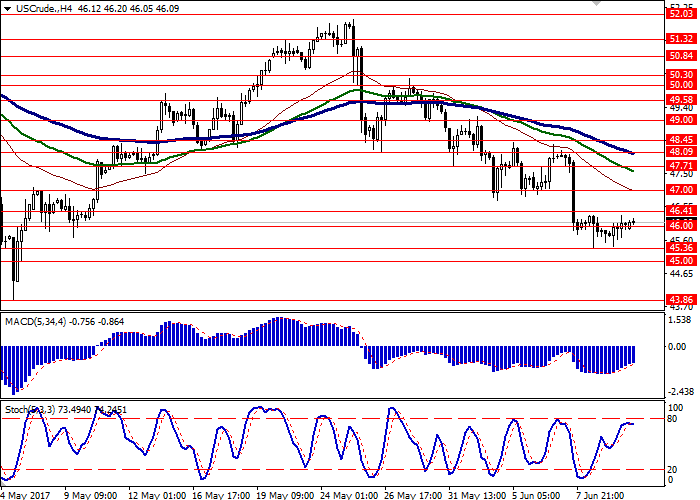 Oil prices show corrective growth on Monday, June 12, receiving support from the fixation of profits in the market. As before, the powerful pressure on the instrument comes from numerous evidence of an imbalance of supply and demand in the market, despite all the efforts of OPEC. In particular, investors closely monitor the growth of drilling activity in the United States. According to the report of Baker Hughes, published last Friday, the number of active oil platforms in the country has again increased from 733 to 741 units.
Resistance: 46.41, 47.00, 47.71, 48.09, 48.45.
Support: 46.00, 45.36, 45.00, 43.86.