USCrude: fundamental analysis 23 June 2017, 08:53
USCrude: fundamental analysis
23
June
2017, 08:53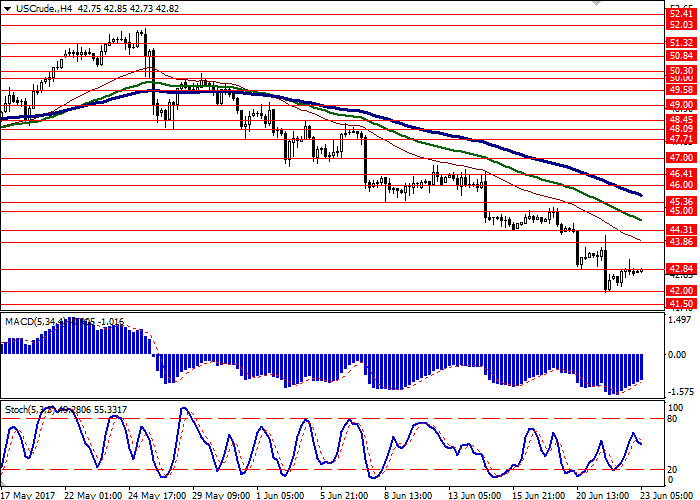 Oil prices are showing corrective growth in the end of the current trading week moving away from local minimums for many months. On Friday, June 23, traders are waiting for PMI statistics from the USA. Moreover, a report by Baker Hughes on active US oil rigs is due at 19:00 (GMT+2).
Resistance: 42.84, 43.86, 44.31, 45.00.
Support: 42.00, 41.50.