Microsoft Corp.: wave analysis 12 June 2017, 09:19
Microsoft Corp.: wave analysis
12
June
2017, 09:19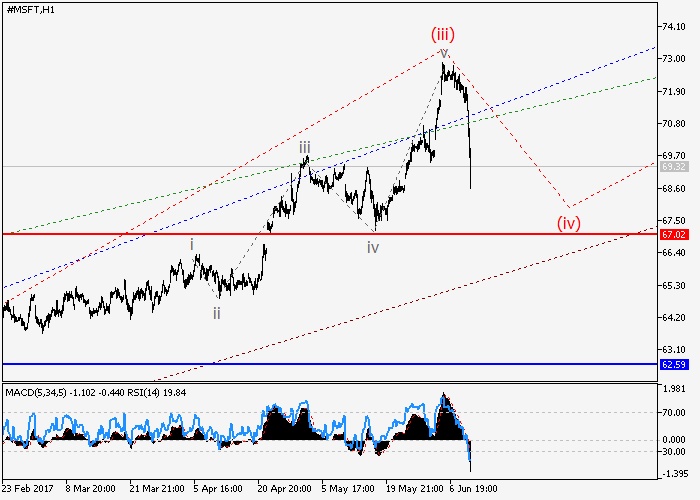 Scenario
Timeframe
Weekly
Recommendation
BUY
Entry Point
70.24
Take Profit
72.00
Stop Loss
69.65
Key Levels
62.60, 63.00, 67.00, 72.00
Alternative scenario
Recommendation
SELL STOP
Entry Point
66.90
Take Profit
63.00, 62.60
Stop Loss
68.20
Key Levels
62.60, 63.00, 67.00, 72.00
The price is correcting.
An upward tendency in the fifth wave of the highest level 5 is likely to be forming within the H4 timeframe. Locally the development of the third wave (iii) of iii of 5 seems to have ended as an impulse, and the formation of downward correction as wave (iv) has started. If the assumption is correct, after it is finished the growth of the price will continue to the level of 75.00. A critical level for this scenario will be 67.00.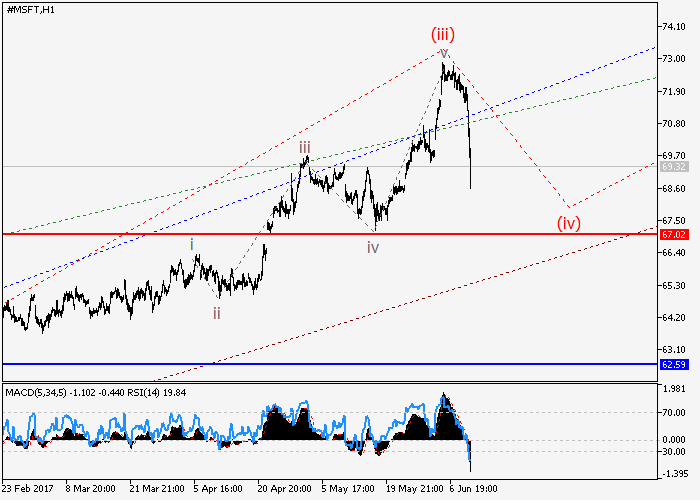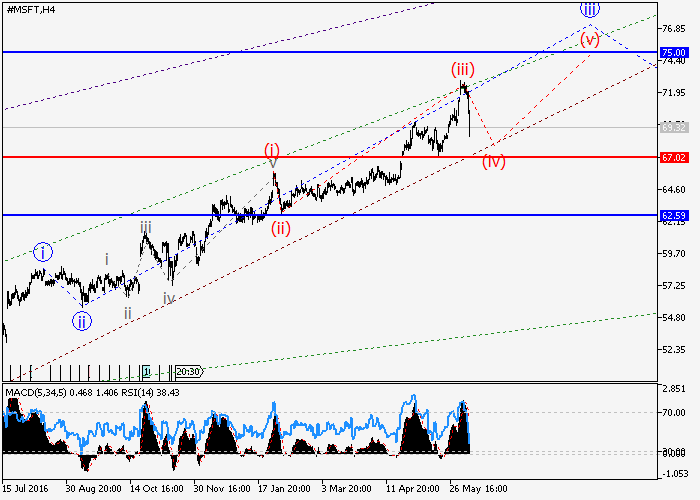 Trading tips
One may expect the end of correction and buy the asset above the level of 67.00 with target at 72.00.
Alternative scenario
Breaking through the level of 67.00 and consolidation of the price below it will allow the asset to continue falling to the levels of 63.00-62.60.