AUD/USD: fundamental analysis 23 June 2017, 08:52
AUD/USD: fundamental analysis
23
June
2017, 08:52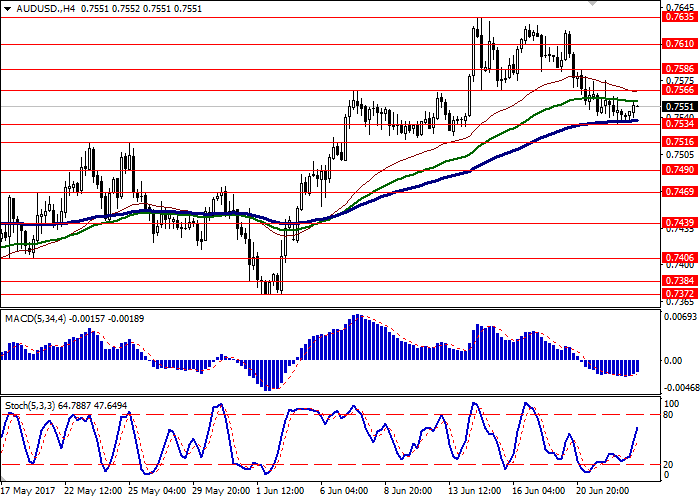 AUD is showing corrective growth during the Asian session on June 23, moving away from local minimums updated yesterday. On Friday investors are waiting for PMIs from different sectors of US economy for June. Moreover, May data on the sales of new houses in the USD is due at 16:00 (GMT+2).
Resistance: 0.7566, 0.7586, 0.7610, 0.7635.
Support: 0.7534, 0.7516, 0.7490, 0.7469.